Rally for Accountability
Sault Sainte Marie Ontario
July 7, 2010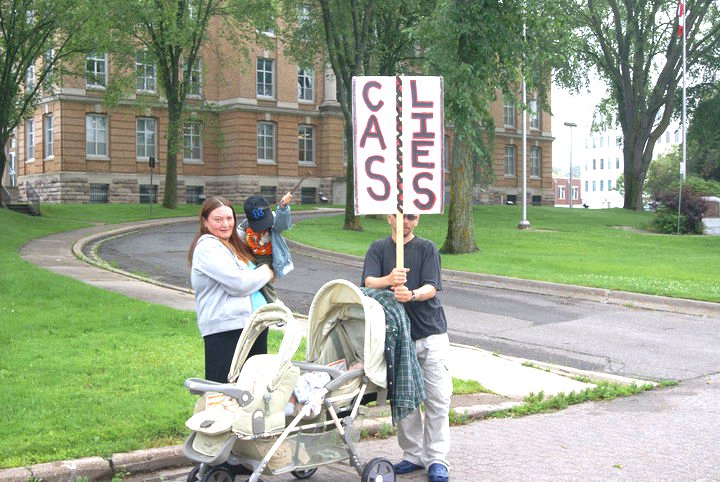 A local family being maliciously persecuted by the Sault Ste. Marie CAS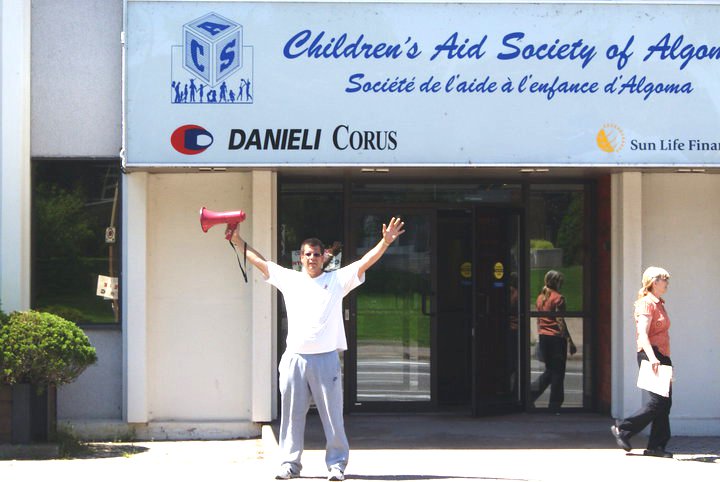 Bill on the Bullhorn .... way to go Bill!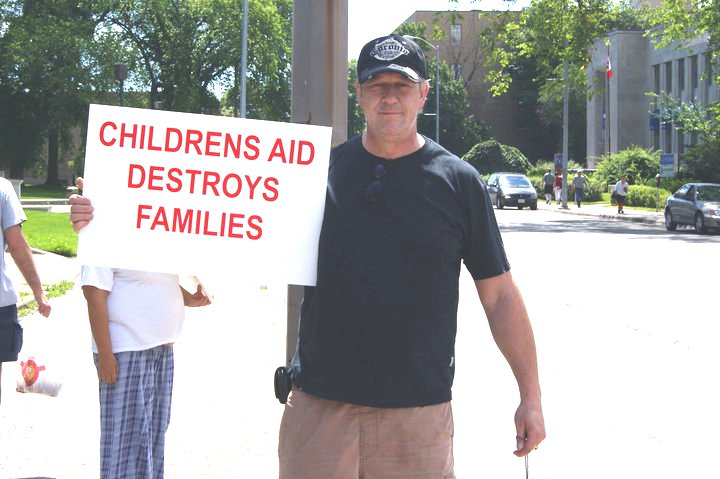 Gerry also having his family torn apart by the CAS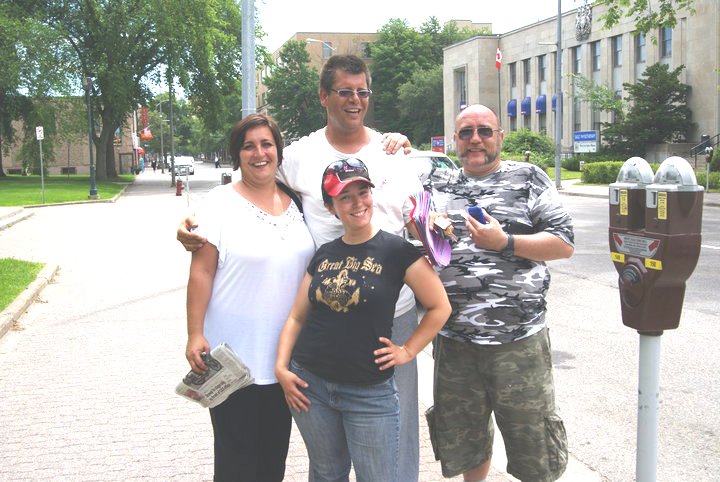 Catherine Frei, Bill Mullins-Johnson, John Butts and Tabatha Haskett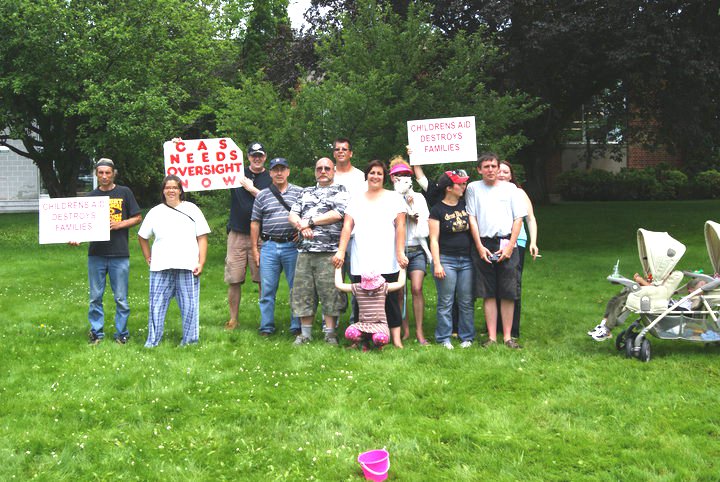 Brian Caldwell, Gerry, Vern Beck John Butts, Bill Catherine Frei, Tammy McIntyre Tabatha Haskett and Neil Haskett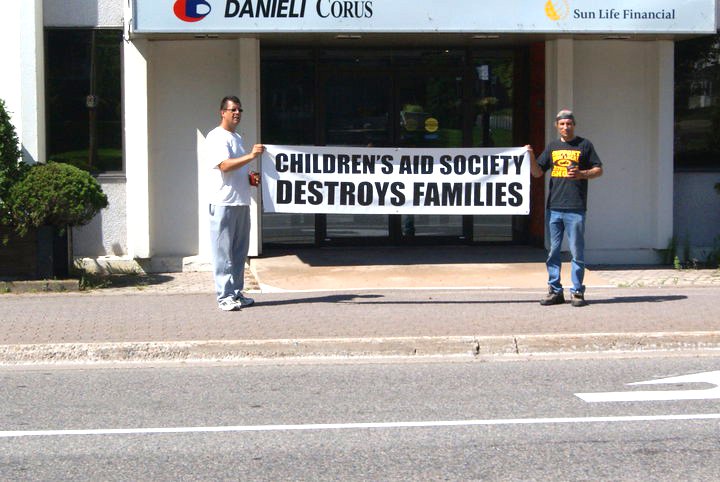 William "Wild Bill" and Brian Caldwell infront of the Sault St. Marie CAS office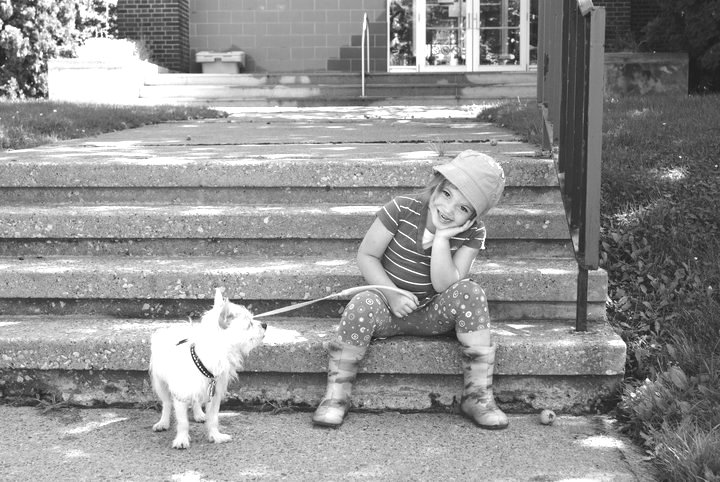 Our youngest advocate, what a photogenic little cutie, can't name her (need mom's permission) but the little white furry thing is "Elvis"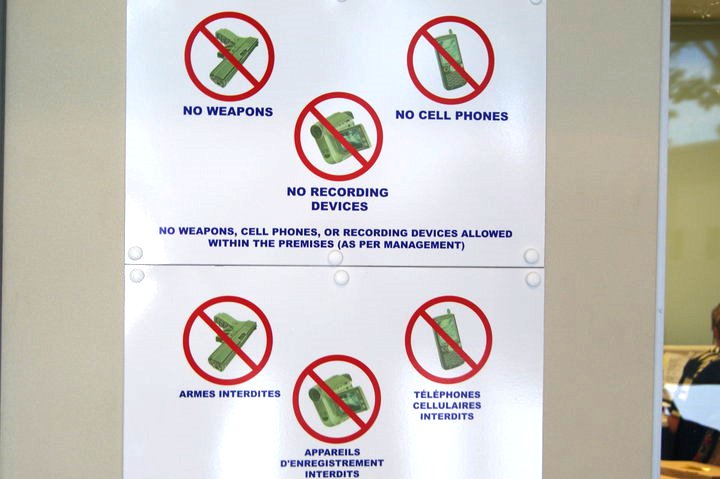 The sign we came across when we entered the Sault Ste. Marie Ministry of Youth and children's services. The head honcho was quite accomodating though, I have to give him credit he may not have answered many of the questions but he certainly did give us his time.