Carl Bagwandeen posted this story, apparently the same case referred to in an
earlier video
.
Friday, July 10, 2009
TAKEN WITHOUT CONSENT FROM HIS LOVING PARENTS!!!!!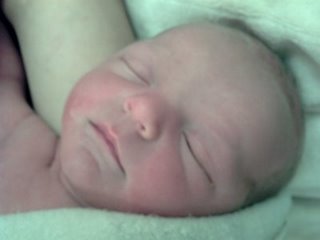 THIS BABY BOY IS ONLY A FEW HOURS OLD,AND HAS DONE NO WRONG, HIS PARENTS ARE LOOKING FORWARD TOO GIVING HIM ALL THE LOVE AND CARE AND PROTECTION THAT THEY CAN GIVE HIM, AND MORE. AND THEY ARE INNOCENT PARENTS, WHO HAVE DONE NOTHING WRONG... AND THEN THEY ARE FORCED INTO A LIVING NIGHTMARE OF BEING YET ANOTHER TARGET OF UK SOCIAL SERVICES AND THE OTHER BASTARDS WHO THINK IT'S OK TOO DESTROY FAMILY AFTER FAMILY, BY TAKING BABIES, AND CHILDREN, WITHOUT REASON, CONSENT, OR NEED AT ALL.
THIS MUST STOP!!!!!!!
HUMAN AND PARENTAL RIGHTS MUST BE GIVEN TO PEOPLE.
Posted by CARL at Friday, July 10, 2009