Thunder Bay Rally
August 24, 2011 permalink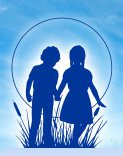 There was a rally today in Thunder Bay not previously mentioned on fixcas:
Karen Plumridge Thunder Bay Rally For Transparency and Accountability went well :) Better than expected for the first rally I ever organized :) Thanks to Yvonne my fellow hoster, and all the awesome people that I met today. I was particularly impressed by three young girls who have come from Winnipeg, wanting to bring attention to Delico in Winnipeg for ripping their family apart through many underhanded actions. You did us proud girls :)

There was media coverage there (I called the radio stations, as did another person I spoke to- she called MPP's and MP's and the media too) YET I see nothing of it on the online newsmedia sites. I even gave a quote, and I saw those young girls being interviewed, and also sent two radio guys to interview Yvonne at the coffee shop. So where IS it, hmmmm
Addendum: A short media report.
expand
collapse

Rally infront of Mauro's office

Thunder Bay Atikokan MPP Bill Mauro's office was the site of a protest Wednesday. A group of citizens are disenfranchised with the Children's Aid Society in Thunder Bay. They want the Province to give the Ombudsman oversight of CAS.