Secret Police Charge Family
December 12, 2007 permalink
Halton Police are prosecuting in a case in which a social worker left documents in a private home. There is no way to be sure, but this looks like the case we reported on October 26, in which the worker is identified as Barb Turkowska. So who is being prosecuted? Not the social worker, but the family who got her incompetent services.
Do you think this is a miscarriage of justice? Do you want to support the unfairly prosecuted family? You cannot. The proceedings are secret. You are not allowed to know the name of the aggrieved family.
expand
collapse

Halton Children's Aid Worker Compromises Private Confidential Client Information

Halton: The Halton Regional Police Service reported today, that they have laid charges in connection to a complaint made by the Halton Children's Aid Society after confidential files were left at an Oakville client's home.

According to the report; "towards the end of October 2007, Halton Children's Aid Society files were left at the home of a CAS client family in Oakville. The files in question contained confidential information about a number of client families of the Halton Children's Aid Society". The Police report failed to note what 'type' of "confidential information" was contained in the file.

The report alleges; "CAS officials attempted unsuccessfully to retrieve the documents. As a result, the Halton Regional Police Service was contacted and asked to investigate the matter.

On December 8th, 2007 the police investigation resulted in the couple that came into possession of the CAS documents being charged criminally with Theft and Mischief."

Police reported; "The Theft charge resulted from the use of the documents by the couple after they came into possession of them". Once again, the report failed to report; what 'type' of "use" of the documents resulted in - theft charges being laid.

The report did note, however; "The Mischief charge resulted from the couple's refusal to return the highly sensitive documents to the Children's Aid Society, despite efforts made to retrieve them". No mention was made in the report as to whether or not the department retrieved the documents or if the documents might still be at large.

The department did report; "A 33 year old man and 33 year old woman, both Oakville residents, have been charged. They will not be identified, as the Children's Aid Society is still involved with them and their children on a client basis. Both are scheduled to appear in Milton Court on January 30th, 2008."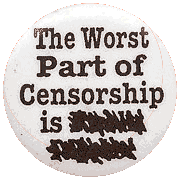 Addendum: This family currently does not want to attract attention. Any efforts at helping in the case should be directed to Canada Court Watch.