Adoption Disclosure Law Not in Force
September 20, 2007 permalink
Only two days after reporting the Adoption Disclosure Law in force, the CBC has reported its demise. Judge Edward Belobaba has stricken the law from the books. An imaginary promise of confidentiality given to birth parents is the pretext. Not mentioned is that family destruction is a big source of income to an industry of which the judge's profession, the bar, is a part. Ontario now goes on as before, with adopted adults forbidden to know their origins, though social service workers have full knowledge. How many of you got your disclosures during the two days?
expand
collapse

Adoption law struck down by Ont. court

Last Updated: Wednesday, September 19, 2007 | 9:20 PM ET, CBC News

Days after an Ontario law that opened past adoption records went into effect, a judge has quashed it.

The legislation, which took effect Monday after years in the making, allowed birth parents and adoptees to access information about each other, but an Ontario Superior Court ruling Wednesday struck it down.

Civil rights lawyer Clayton Ruby launched a constitutional challenge to the Adoption Information Disclosure Act last year on behalf of four Ontario residents — three adoptees and one parent.

He argued that privacy is an individual right and it is not the role of government to decide what information should be released.

Superior Court Justice Edward Belobaba agreed, saying the act breaches the guarantee to individual privacy enshrined in Canada's Charter of Rights and Freedoms.

"I have come to this conclusion after much deliberation," Belobaba wrote in his 68-page ruling. "No judge takes lightly his or her responsibility as a 'constitutional umpire.' "

Disclosure veto missing

Ruby and Ontario Privacy Commissioner Ann Cavoukian said at a news conference that they had both urged the government to amend the legislation to allow birth parents and adoptees to file a "disclosure veto" that would allow them to retain their anonymity.

British Columbia, Alberta, and Newfoundland and Labrador, which have similar laws to the short-lived Ontario one, each have such a "disclosure veto."

Denbigh Patton, one of the individuals represented by Ruby, was relieved by the court ruling.

"The government can't give out my name until someone asks me, and if I say no, they can't give it out period. For an adoptee, that's everything," Patton said.

But for former MPP Marilyn Churley, who spent the past decade fighting for the scrapped disclosure law, the ruling brought disappointment.

She gave her son up for adoption after a teenage pregnancy. Though she eventually managed to connect with him, Churley has long fought for adoption records to be opened so others could more easily do the same.

"This is not about opening up records to the public. It's about opening up records to the parties involved," Churley said.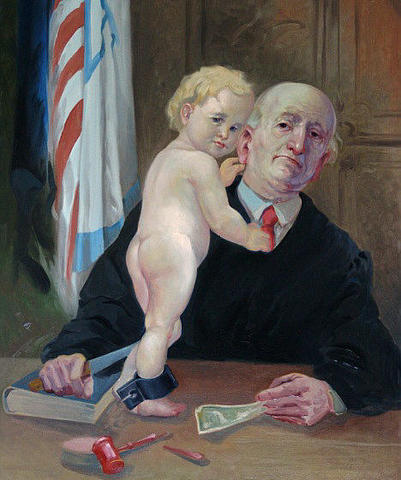 Addendum: Here is a bulletin from COAR, trying to salvage the new law.
expand
collapse

Thu, 20 Sep 2007 14:17:16 -0700 (PDT)

COAR Bulletin

Yesterday Judge Belobaba published his decision regarding the Adoption Information Disclosure Act. He found that it was unconstitutional for the government to release information to adoptees and birth parents without providing them with some means of vetoing its release.

We are, as we know you are, deeply disappointed by this result. We all feel personal sadness and anger at this decision.

We are not, however, defeated. At the moment we are conferring with our lawyers and waiting to hear whether the government plans to appeal. Based on that information we will build our own plan to fight for our right to information about ourselves.

The Ontario government is no longer receiving applications for information and cannot act on those applications it has received.

Once we have a clearer understanding of the situation we will write again immediately.

In solidarity,

Michael Grand grand@psy.uoguelph.ca Karen Lynn ccnm@rogers.com
Wendy Rowney wrowney@rogers.cm

Addendum: Erika Klein's ten-year-old daughter lost her little sister to adoption. Until Judge Belobaba's decision she had been looking forward to reunification. Her comment:
Humph! I wish I could go to court and tell those people that it is wrong. I would go into the room and hold up my poster and say, "Don't you want parents and their kids to be happy like these kitties?"
Addendum: Here is another bulletin from COAR. Barring miraculous developments, Adoption Disclosure is dead. The social services industry is powerful enough to ignore laws enacted by the legislature.
expand
collapse

Date:

Sat, 22 Sep 2007 14:15:45 -0700 (PDT)

From:

Wendy Rowney w.rowney@rogers.com

Sender:

COAR_Action@yahoogroups.ca

Subject:

COAR Bulletin

COAR Bulletin

The Current Situation

Over the past few days, we have made several efforts to talk with the government. We did speak with a contact on Wednesday when the decision was first made public but since then our efforts have been unsuccessful. As a result, we do not have a clear answer to the questions, "Will the government appeal the judge's decision?"

Some things are, however, clear. There is an election in Ontario on October 10. All politicians are now campaigning and the regular business of government is suspended. As a result, we do not anticipate that the government will make a decision until the new cabinet is in place. It is likely that the 30 day limit for appeal will by then have passed.

There remains the question whether we, the adoption community, can appeal on our own. This is a legal question and one that our lawyers are trying to determine. We are meeting with them this week to learn more about our options.

The sections of the law that the judge declared unconstitutional effectively made the entire law unworkable. (Although we anticipate that the ADR will continue to function as a match only registry and that Children's Aid Societies will continue to provide non-identifying information.) This means that Ontario does not have a functioning adoption disclosure law at this time. We must have one. This means that we must put pressure on the government to find a workable solution immediately after the election.

What Can You Do Right Now?

1. Talk to the Politicians

Over the past few days we have many many letters form you. These letters are full of sadness and rage. We are asking that everyone on this list send a letter to their MPP and copy

Minister of Community and Social Services, Madeleine Meilleur mmeilleur.mpp@liberal.ola.org or 416-325-5225
the Attorney General, Michael Bryant mbryant.mpp@liberal.ola.org
your local paper

Then copy your letter to the Premier at https://www.premier.gov.on.ca/feedback/feedback.asp.

To find your MPP go to www.ontla.on.ca. Click of "Members (MPPs)"

These letters must be sent as soon as possible to be effective. They need not be long but they should explain how the judge's decision has affected your life. You do not need to call for an appeal; simply let them know how you feel. With politicians it is numbers that count. Let them know that we are out here and we care!

2. Talk to the Media

The media responds to public interest. It does not matter whether your letter is published. What we want to do is show the media that we care. Send them the letter that you sent to the politicians.

Whenever you see or hear a media piece on the decision write them immediately. Tell them your thoughts about the judge's opinion. Let them know how his decision has impacted your life. We know of two upcoming programs.

Sunday morning on CBC National News. At 8:30 am, Toronto time, Karen Lynn will be interviewed live by the anchor. This will be broadcast nationally. They have already taped a session by Joy Cheskes (one of the people who opposed AIDA). Karen has been asked to respond to her on behalf of mothers seeking the identity of their children. Write to the CBC National News. Click here http://www.cbc.ca/contact/index.jsp and select your local area, then write.
Next Wednesday evening on CTV. At 11 pm or 11:30 pm, Toronto time, Scott Laurie will present an adoption special. in the CTV National News. Karen Lynn has already been interviewed by Scott and two others from "our side" will be interviewed: Jennifer Charles, a reunited mother from Ottawa and Paul O'Donnell, a searching adoptee from Toronto. The main website is http://www.ctv.ca. Find your local station, watch the show. Contact them at CTV News/Newsnet: news@ctv.ca

3. Use the Election

Finally, for those in Ontario, call your local candidates and ask them what their position is on the situation. Tell them your vote depends on a good clear answer. If they don't understand the issue, educate them and ask them to get back to you asap. To find all of your candidates search in Elections Ontario at http://www.elections.on.ca/en-ca. Remember too that the Conservatives have strongly opposed any changes to the adoption disclosure system. It is difficult to imagine that, if they are in government, that they will do anything to change the current situation and we could be left indefinitely without a workable law.

We will write again later in the week.

In solidarity,

Michael Grand mgrand@uoguelph.ca
Karen Lynn ccnm@rogers.com
Wendy Rowney wrowney@rogers.com
Addendum: The court's decision in the case, Cheskes v Ontario, is now online.