This drawing was created by a child (lower right) shortly after she was removed from her home by CPS and police officers. She was placed in a chokehold because she resisted removal. Her dad (lower left) was arrested for interfering with government administration. The police almost took her best friend (upper right) into custody as well. After 100 days in foster care and 5 months in kinship care she and her brother were returned to their parents. There was never any evidence of abuse.

From the website of J Holderbaum.
Justin Holland
A child's view of his foster home.
Mathilde
Drawing by an eleven-year-old British foster girl
anonymous child
A child's last letter to mom and dad.
From the website of Gwen Caldwell.
foster child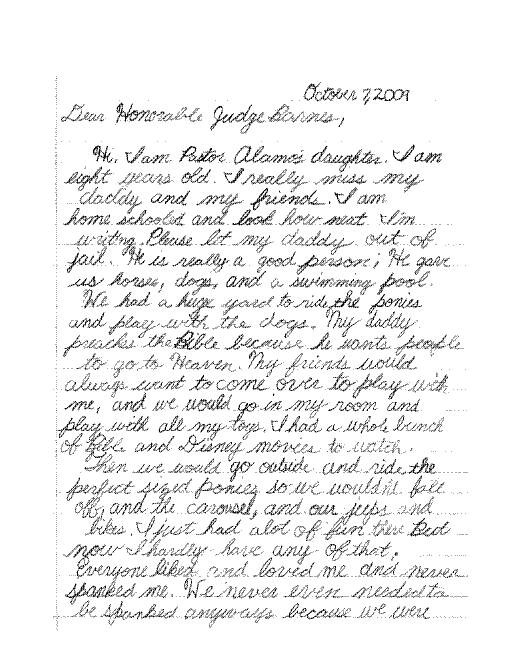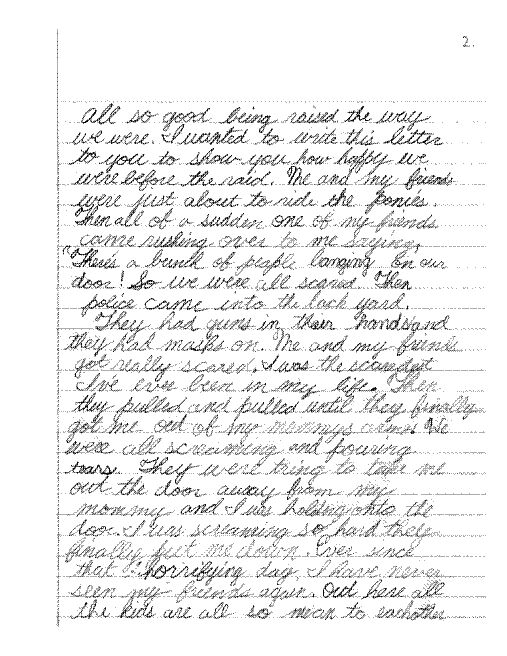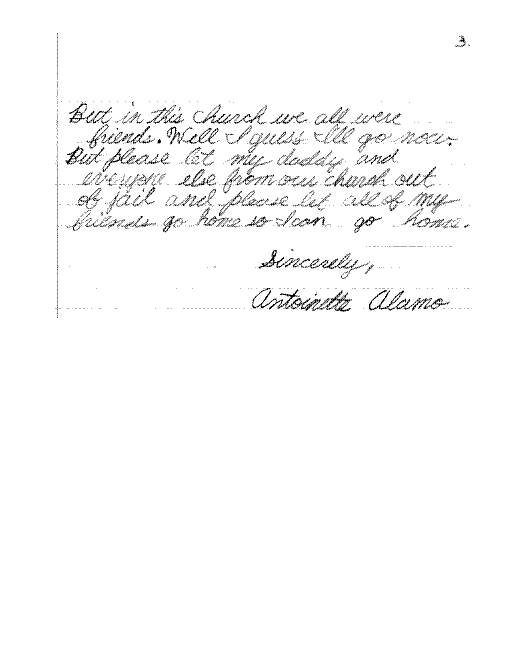 Cole Norris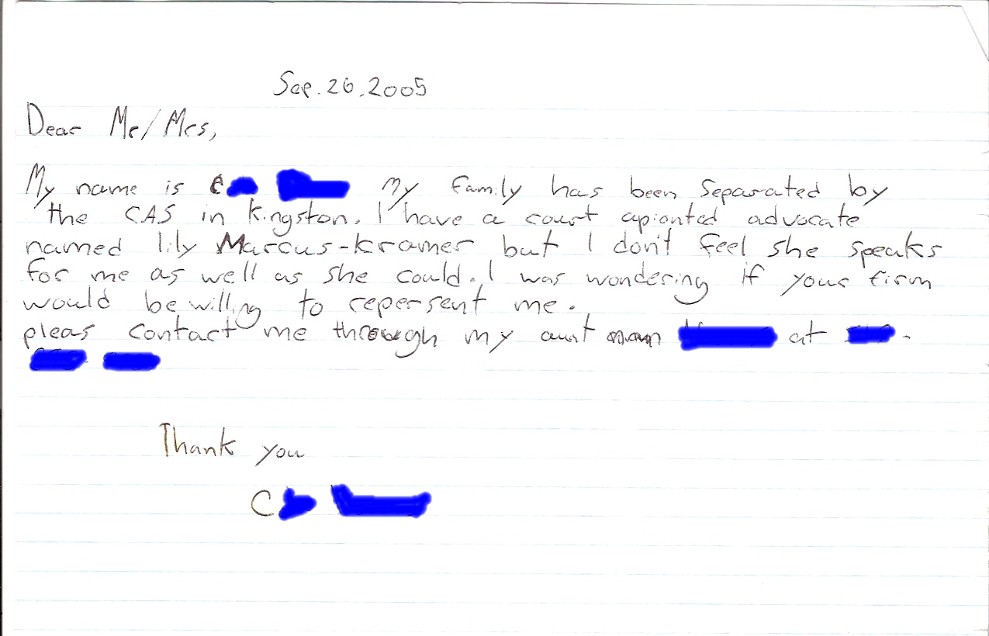 A seven-year-old boy fantasizes about Children's Aid.
A nine-year-old boy's fantasy for Children's Aid.
Baby stolen at birth by Florida DCF.
Ricky Patterson
Manitoba spent over a million dollars to raise Rick (Ricky) Patterson. He did this drawing at about age 10. On reaching age of majority, Ricky was charged with a crime and became a fugitive. His story was the subject of a CBC broadcast.