Dufferin Children's Aid Building, Orangeville
This is the new home of Dufferin Child and Family Services, 655 Riddell Road, Orangeville Ontario. The picture was taken in December 2005, after completion of the structure, but before it opened for business. It is by far the largest office structure in Orangeville.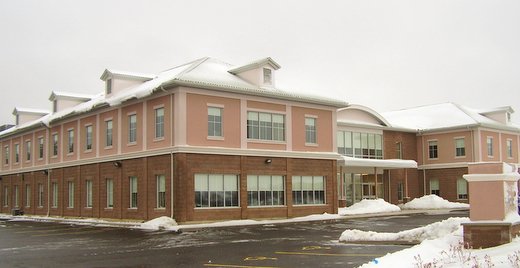 You can see a summertime picture on their own website.